This is a re-post from the Hive Learning Network column on Huffington Post Teen.
By Shajed Ahmed and Karen Le
What do you expect in the library? Do you see a quiet environment in which one is "shushed" as soon as their mouth opens? Well, this is not the case at the Brooklyn Public Library, especially on Saturday afternoon.
On Saturday March 30, both T4s (Today's Teens Tomorrow's Techies) and Global Kids met for a day full of fun and gaming, led by instructors from MinecraftEdu. We started with a series of game design workshops, then the main event was HungerCraft, a cooperative mod for the game Minecraft. In case you don't know, Minecraft is a sandbox game, where you could build anything and everything from the threads in your imagination.
The instructors from MinecraftEdu challenged us with a series of tutorials, teaching us the basics of Minecraft. We started with simple move commands, then moved into how to build and survive on our own before everyone was released into an open world. After the tutorials, we started formed their own little groups, so we could experience the freedom of Minecraft. Our particular group decided to go out really far and explore cave systems.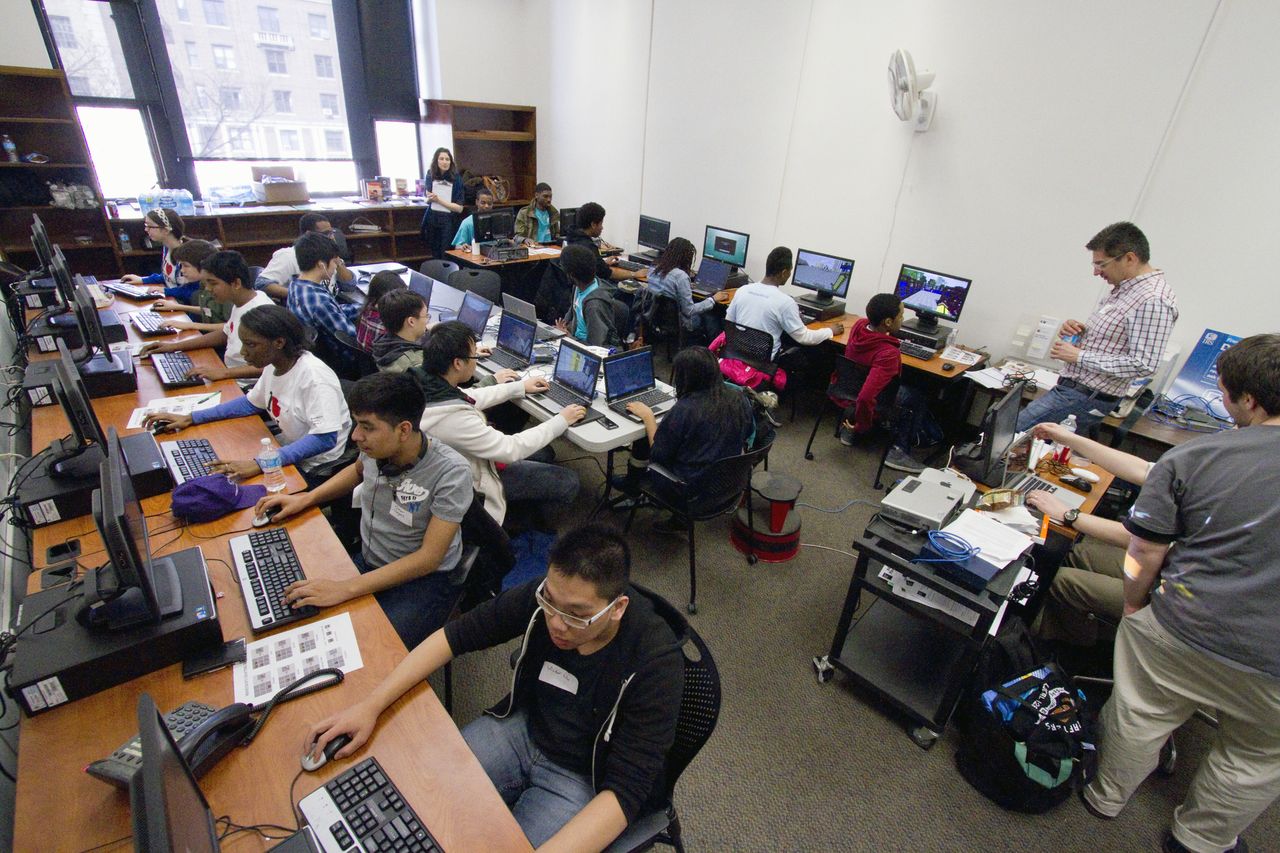 Continue reading →